POP Dr.MUSIC (Low-frequency therapy massager)
customers are viewing this product
Be ready to enjoy your massage with Dr.MUSIC POP! ✅ Fast Pain Relief with FUN ✅ Music Sync Mode (Unlimited programs) ✅ App control, Wireless & Rechargeable battery ✅ Connect 2 devices with 1 smartphone ✅ Safety Guaranteed (Produced by a medical device company and using US FDA cleared gel patch)


   Dr. MUSIC POP is a stylish Electric massager (Low-frequency therapy method) giving you a new type of massage that effectively treats a range of health conditions including pain and stress. Moreover, through the app, the form of massage and strength can be controlled, followed by any music whatsoever you play on your smartphone so that you can enjoy both massage and music at the same time.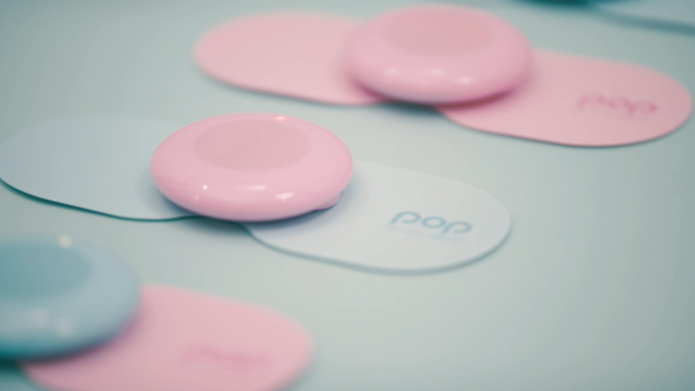 At the marketplace, there are already many electric massagers but most of them have wires and are complicated to use. Besides, you would get bored with a small number of massage programs.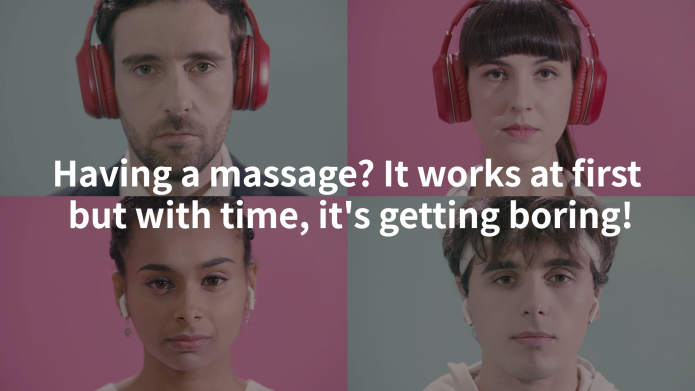 Imagine if you feel a difference in a good way from every time you get a massage. Dr. MUSIC POP enables you to enjoy variety massages anytime by working with music stored on your smartphone creating rhythmic pulses.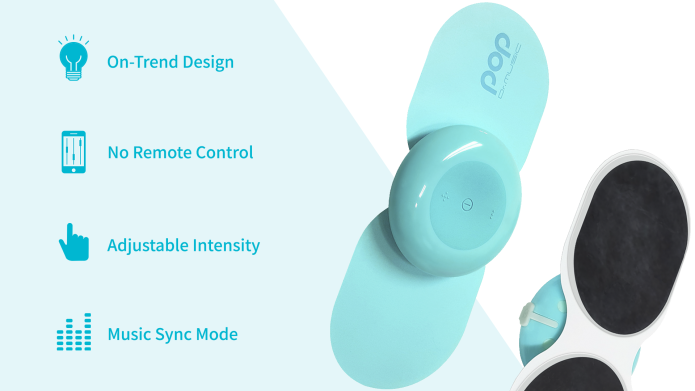 ON-TREND DESIGN
Why are most of the massagers on these days black and white? Is there a regulation for the color of massaging devices?
Dr. MUSIC POP with approaching simple design and color can be in harmony with not only for the trend but also stylish. Enjoy your massage even outside with confidence. It's time to meet Dr. MUSIC POP.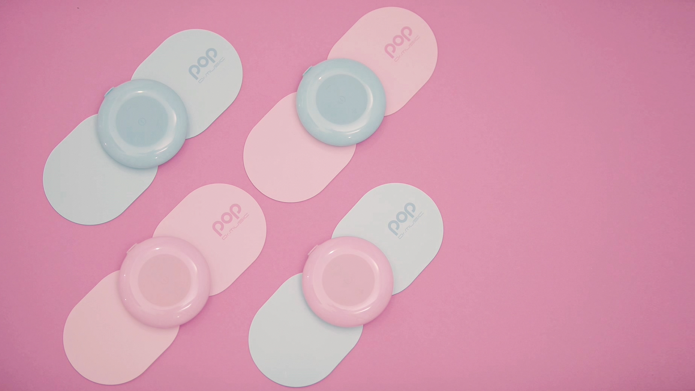 CONNECT 2 DEVICES WITH 1 SMARTPHONE
The only thing you need to control Dr. MUSIC POP is your smartphone. Download the app which is very simple and user-friendly and connect it to Dr. MUSIC POP via Bluetooth. The massage begins right after without remote controls or other auxiliary devices. Oh! You do not have your phone with you? Do not worry, Dr. MUSIC POP also has a button on it so you can also use it without your smartphone.
Furthermore, place 2 devices on every side of the shoulder or try to get the massage with another person around you. That would be much enjoyable.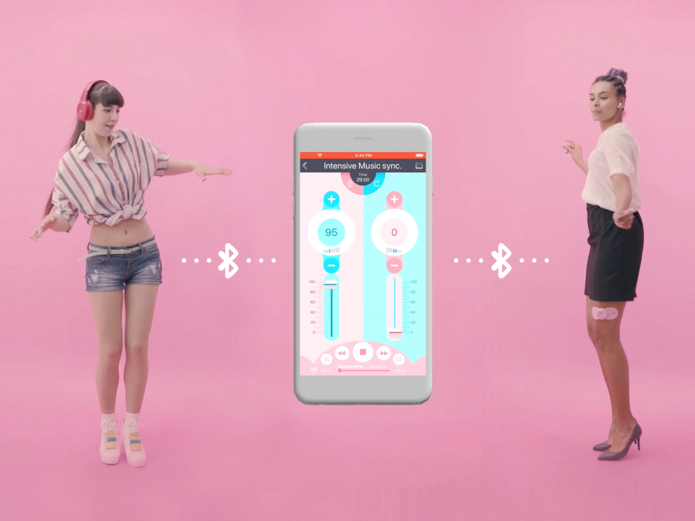 MUSIC SYNC MODE - MASSAGE ALONG WITH YOUR TUNE IN FUN
Music sync mode is one of the unique features of Dr. MUSIC POP. You can explore various massage pulses from the device that's built up by any type of music playing from your smartphone music library. Real-time music sync mode makes the massage much more amusable and fun.  (Available iOS 10.3 / Android 5.0 and up)
* Music Sync Mode' on Dr. MUSIC POP can be compatible with not only music stored on your smartphone but music downloaded from any music streaming services (Apple Music,  etc.) 
The rhythm of tapping your ears from your headphone is very close with the beat from Dr. MUSIC POP. It results in a new type of waveforms every single time by different music playing. This maximizes the massage effect and any other massagers cannot be more variety and enjoyable then Dr. MUSIC POP.
PATENT - LOW-FREQUENCY STIMULATOR USING MUSIC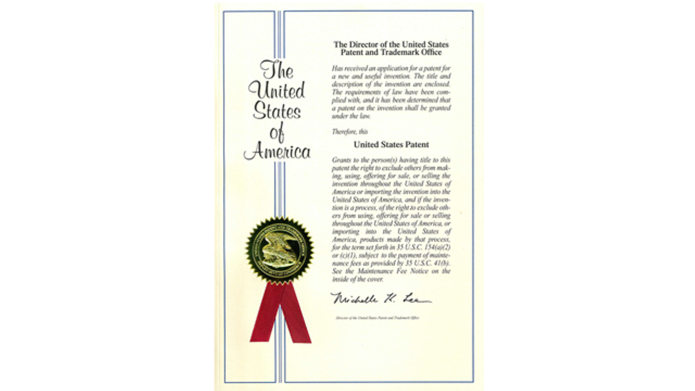 PRODUCED BY THE MEDICAL DEVICE COMPANY
Dr.MUSIC POP is developed and produced by Smart Medical Device Co., Ltd.(SMD). You can assume from the name of the company, It is a professional medical company. Dr.MUSIC POP is manufactured SMD's factory with medical device standard process. Therefore, safety and effectiveness are guaranteed.

No Pain, YES GAIN!!
Are you living with any pain in your daily life? Dr. MUSIC POP does not only offer fast pain relief but also gives you FUN! Dr. MUSIC POP (with Low- frequency therapy method) provides a new type of waveform which extracted from sound sources of music. You can enjoy the massage with any kind of music you like. Try Dr. MUSIC POP with soft music after a very tiring day.

 

That will lead you to a whole new world of relaxing.

 

                                                                                                                                                

No more stress and pain. Getting a massage from Dr. MUSIC POP must become your brand-new hobby. Don't forget. It never gets boring.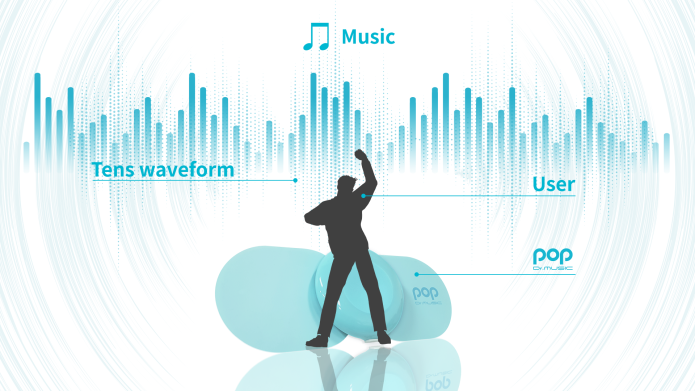 Smooth low-frequency waveform like High-Quality medical device for hospital use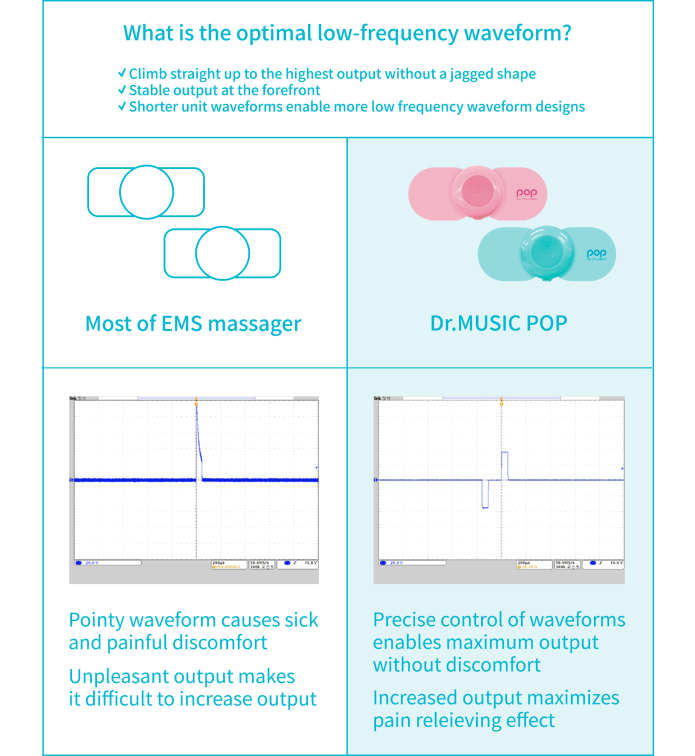 Music Sync Technology

Comparison to Competitors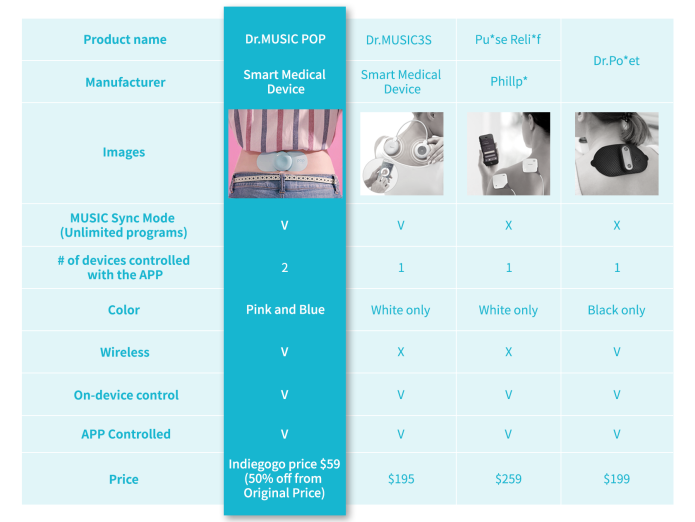 Additional Features
Handheld
Dr. MUSIC POP is portable and light. Carry-on or bags for the device are not necessary. The device is small enough to put in your pocket and take it with you anywhere, anytime.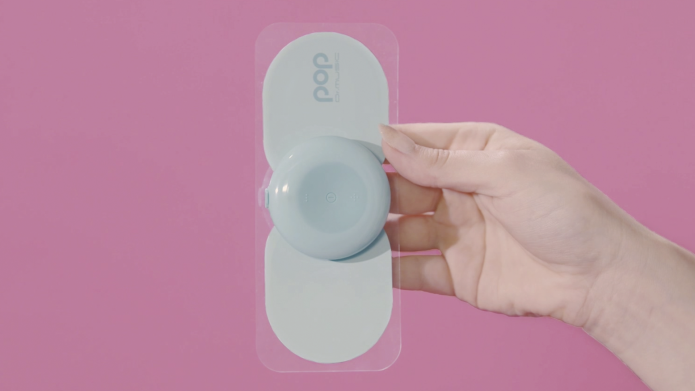 10 Types of Massage forms
The massage with predictable or one-size-fits-all pressure could be boring and less effective. Dr. MUSIC POP has 10 different massage forms that enable you to have pleasant moments with it. [Massaging/ Tapping/ Soft/ Intensive]
Adjustable Intensity
On your smartphone, the levels of intensity can be easily adjusted. Simply open the app and adjust the intensity by moving the scroll bar on the screen. However, we wouldn't recommend you to have the highest intensity from the beginning. Start it from low-level then gently increase.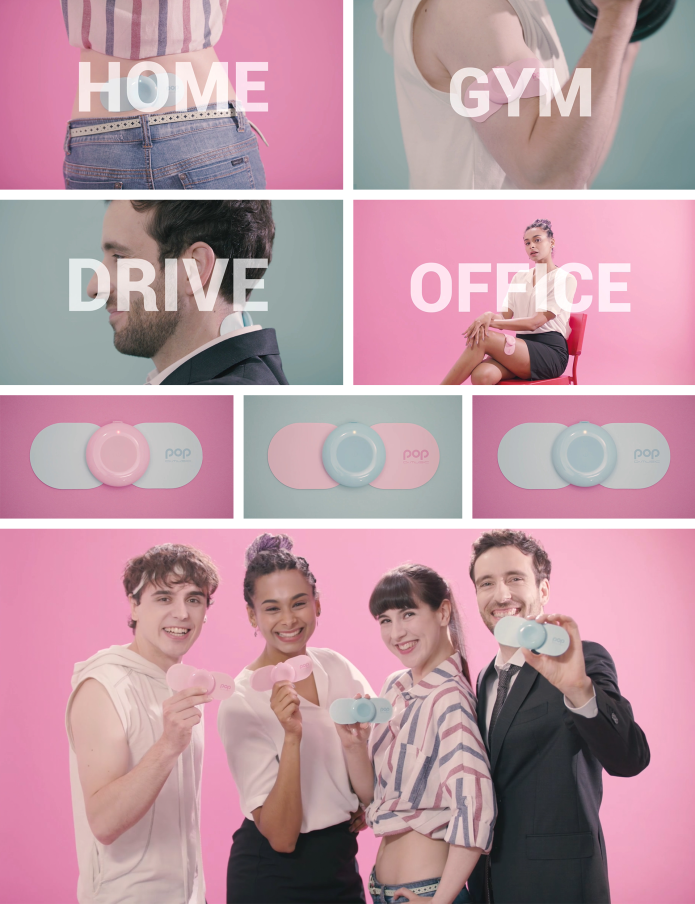 Safe Attached Pad
Dr. MUSIC POP is designed to be with its pads putting on your skin directly. Particularly the pad has made of secure materials which are approved by the US FDA. To avoid drying or getting dirt on the surface of the pad, it must be stuck on the film included in the package after use. The pad is a consumable item, so you can purchase and replace separately. In case of the low-level of adhesion, damaged or soiled.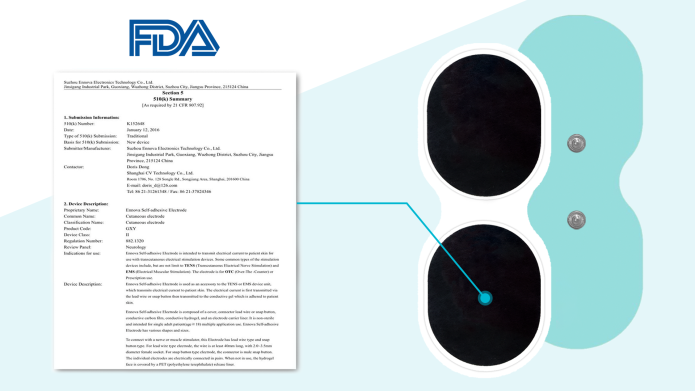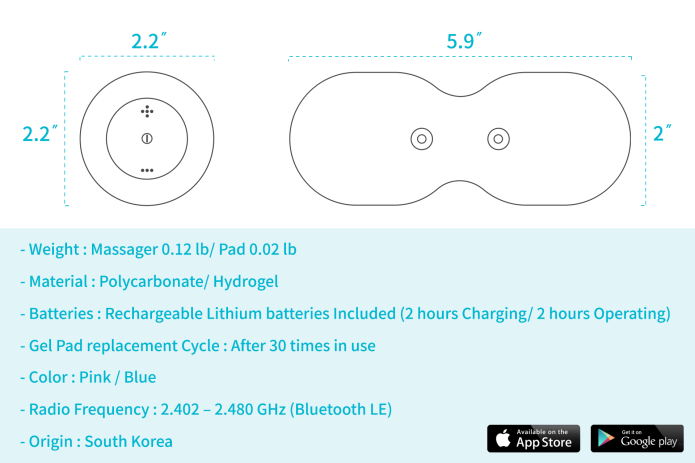 Certificate of Trademark Registration