Roll over image to zoom in
Description
Lift Up and Slide - Be Beautiful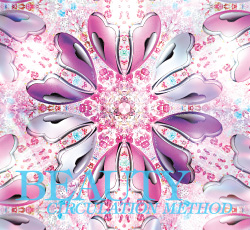 BEAUTY CIRCULATION METHOD
Your skin is constantly rejuvenating itself in order to remain in healthy condition.
CAXA UP is designed to focus especially on this cycle. This skin care device helps you to "press down" and "pull up" your skin while caring for it, bringing out your beauty even more.
It's all about the CAXA UP Beauty Circulation Method - a method that brings you the polished, shiny skin you deserve.
CAXA is...
A time-honored traditional Eastern beauty treatment
CAXA is a beauty treatment that uses a special place to press down and pull up the skin. This treatment is said to have been in use for over 2,000 years.
The treatment was widely loved by the most beautiful empresses in renowned palaces as well as by ordinary folk. With some unique refinements, it is now attracting attention as a novel beauty technique.
Microcurrent
"Microcurrent Mode" keeps skin looking sharp while the CAXA UP flows along your face.
The slight electric current that flows through our skin is said to be essential for maintaining beautiful skin.
The microcurrent produced by CAXA UP is extremely similar to this bioelectric current.
CAXA UP cares for your facial contours, bringing you more defined features with firmer skin.
Ion Skin Care Mode
"Ion Skin Care Mode" helps deliver the moisturizing ingredients to your deep skin.
The power of electricity is used for ion skin care which helps delivery the moisturizing ingredients to your deep skin..
CAXA UP provides skin treatment while lifting up your facial skin, giving you a fully youthful, lustrous look.
CAXA UP
CAXA UP is a fusion of the wisdom of "Guasha" from the Orient with Microcurrent and Ion Skin Care electrotechnologies. These three approaches bring beauty to the inside* and the outside of our skin. *Corneal layer.
Featuring both superior function and beautiful design
CAXA UP features advanced electrotechnology that allows you easily turn the device on or off with a single touch.
Thin, lightweight, yet still highly functional, CAXA UP is stylishly designed with an eye for beauty.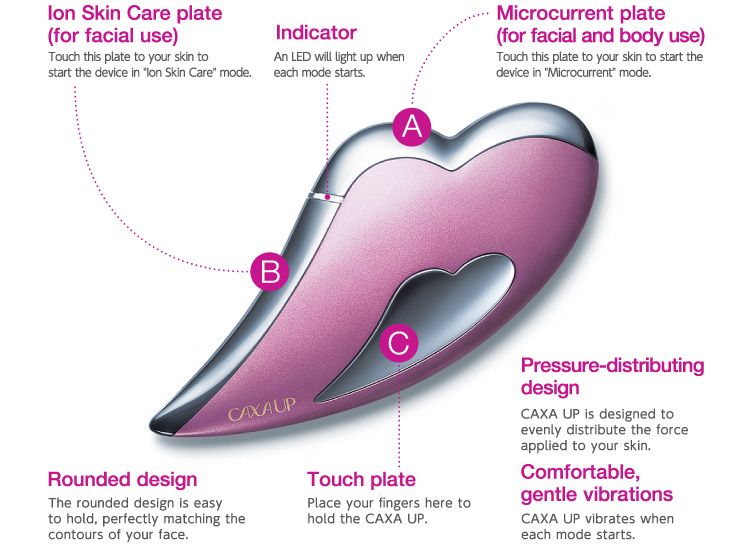 Microcurrent Mode: Contour firming.
Ion Skin Care Mode: helps to deliver the moisturizing ingredients to the deep skin.
With the traditional beauty method "Guasha", CAXA UP brings you a youthful, lustrous and well-defined skin from inside out. 
The set including a CAXA UP device and a CAXA UP Serum (30mL)
Made in Japan
Payment & Security
Your payment information is processed securely. We do not store credit card details nor have access to your credit card information.